You can find detailed pages about the following benchmarks – just follow the links!
Cinegy Cinescore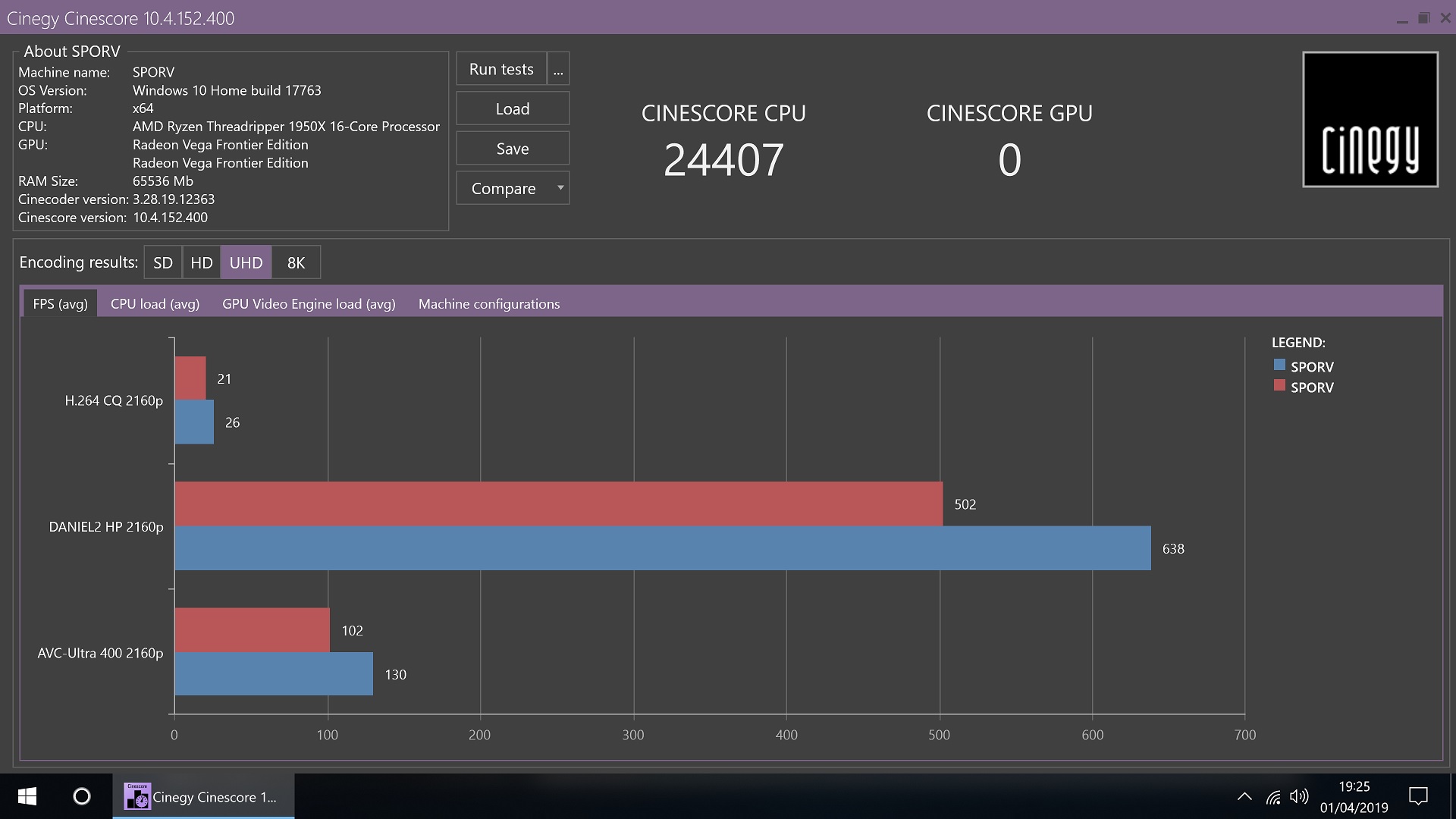 Cinegy Cinescore notes:
overclocking CPU from 3.40GHz to 4.00GHz, and RAM from 2133MHz to 3200MHz increased speed around 28% – that's great!
That's sad this benchmark takes in account only Nvidia GPUs; I'd be curious to see powerful AMD results…
Unigine Superposition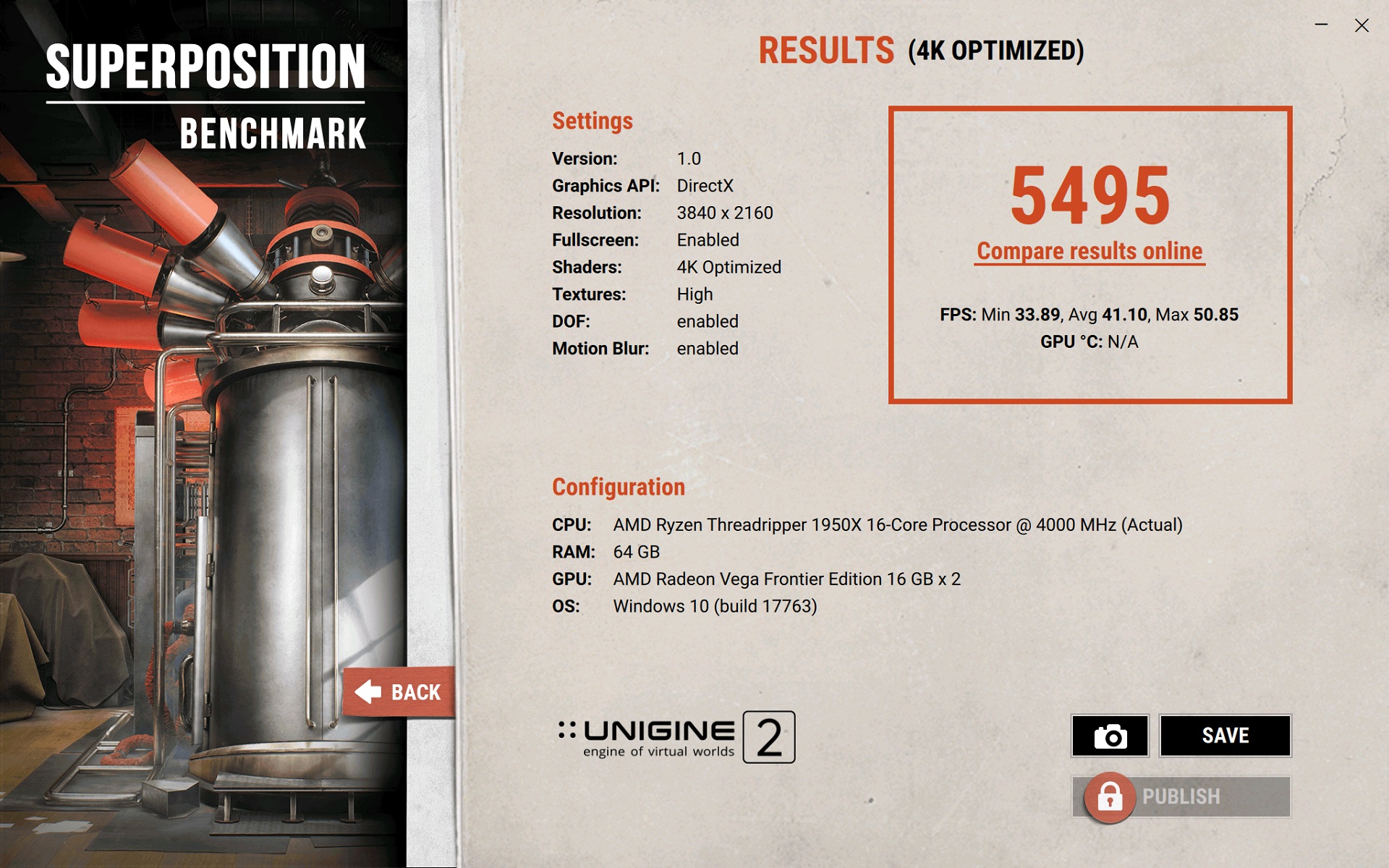 Unigine Superposition notes:
a very nice benchmark; my result is lower than others with just one Vega Frontier; it should not be, unless this software does not use multiGPU, or I have not set mine in the right way.
Final notes:
after reading a lot about how powerful the ThreadRipper was, I decided to go for it, along with the underestimated Vega Frontier – two, actually! – mostly because I wanted to start to use DaVinci Resolve… and, after like an hour or two, I was STUNNED how much powerful this workstation is: think that it's able to preview an 8K clip, regraded and denoised, IN REAL TIME!!!